The vice-president administrator takes a leave, the president takes office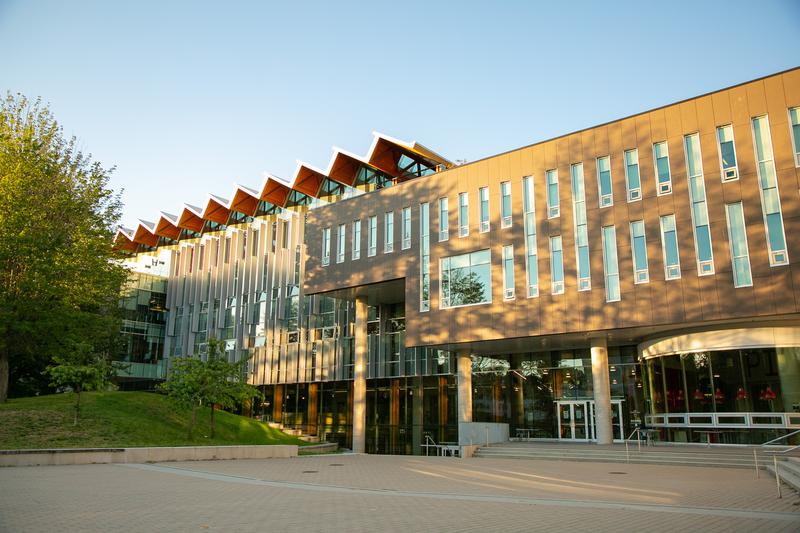 [ad_1]
The last AMS Council meeting in November struck during the holiday season with many announcements, endorsements and debates.
New developments took place on AMS board staff, the planned expansion of Get Thrifty was approved, and advisers discussed the posting of AMS election candidates, among other matters.
Here are some important points.
VP administration to take leave
President Cole Evans has announced that Vice President of Administration Lauren Benson will be taking a temporary leave of absence from her position, effective immediately. His leave will last at least until January 9, 2022.
Evans cited medical reasons for Benson's departure. In his place, Evans will assume the responsibilities of Executive Vice President.
An interim executive vice president will not be appointed due to a lack of bylaws to do so, and Benson is still technically in the job. Evans held this post before being elected president.
"There is a decent job that needs to be done to keep everything up to date in this portfolio, but should be easy to manage as I have experience in this area of ​​the jungle," Evans said. "I can't wait to get back to it. "
One of the emerging issues in this portfolio is the Hatch Art Gallery. Art History Students Association President Yasmine Semeniuk told Council at the start of the meeting that the UBC arts community has struggled to get in touch with AMS in order to restart the exhibits at Hatch. The most recent exhibit was put together with little help from the company.
Get the Thrifty expansion en route
The AMS board voted to approve Get Thrifty's plan to expand its storage space, as well as the lobby of the Norm Theater, or the future AMS Auditorium. The proposal, which was discussed for several months, will proceed as soon as possible.
The project will remove existing partitions and booths outside the theater, creating more space for students to congregate before the films. A byproduct of those actions will be more room downstairs for Get Thrifty, who battled their lack of space in the basement of the Life Building. It is estimated that the entire process will cost AMS approximately $ 337,000.
The use of the space available in the Life Building has been a point of dispute between Get Thrifty and AMS before the previous meeting. AMS President Cole Evans believes the now approved plan is an effective compromise.
"It's kind of the next step, especially after the Council has asked us to find a solution," Evans said. "… It is this solution. "
The vote was passed without objection from the advisers. The project is expected to be completed by summer 2022.
Campaign posters spark debate among councilors
Chief Electoral Officer Oscar Yu has proposed reinstating posters on campus as a legal means of campaigning for elected AMS positions. AMS prohibited posters ahead of the 2020 election. The proposal met with stiff opposition from Board of Governors Representative Max Holmes, Vice President Academic and Academic Affairs Eshana Bhangu and Student Senator Julia Burnham.
"It's pretty unbearable," Bhangu said. "Plus, it just takes forever for an individual candidate to walk around campus all the time… I don't see much point in picking it up. "
"A lot of thought has gone into the poster ban," Holmes said. "I understand that there is probably some thought that has been put into this recommendation. However, there is no really included report that shows the thought that went into it.
Posters were originally banned due to the number of problems they caused for candidates and the electoral commission in dealing with campaign-related offenses. They were also seen as an unsustainable use of paper and caused pettiness and anxiety among applicants.
The motion was referred to the Elections Committee for further consideration.
[ad_2]