Texarkana's flea markets and antique shops hold treasures for Christmas shoppers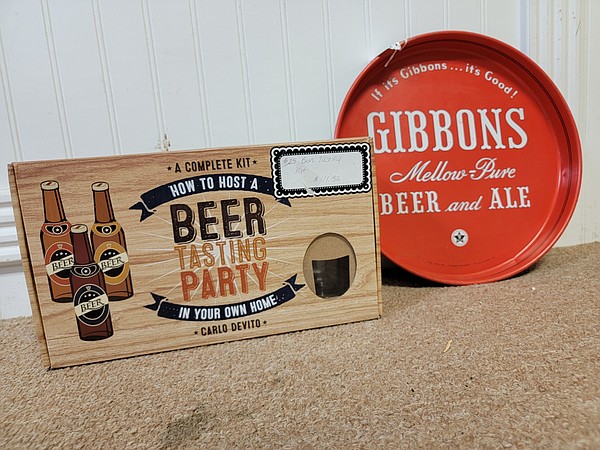 Local antique stores and flea markets can offer unique and inexpensive Christmas gift options.
If you have a collector, someone who loves the past, or pretends to be an old soul, inspiration for gift giving can be found in the flea markets and antique shops of Texarkana.
It really is like a treasure hunt with so many eclectic offerings.
With supply chain issues wreaking havoc during the holidays, the Gazette took to flea markets to find complementary thematic associations.
A recent visit to Owl's Nest led the Gazette buyer to find two articles in some sort of theme (gifts for the gardener, gifts for the baker / cook, gifts for the wool lover, gifts for the man from caves, etc.).
We decided to see what we could find at different prices between $ 25 and $ 35, trying to stay within those themes.
The traders and buyers were friendly, the environment was serene.
And so the Gazette elf scanned the aisles and shelves to see what awaited him that might be put under the tree.
Half the thrill is in hunting and pairing up for Christmas items to share
Inspiration was found in various booths for the matchmaking. Items spied on but not photographed included jewelry, handbags, books, DVDs, old keys, levels and gasoline cans.
Finding Christmas decorations is also a favorite pastime for flea market and antique lovers.
There are old and new items in the flea markets. For example, some people sell dough bowls that have an aged look, but they are brand new.
Texarkana is full of places to find the right gift for the people on your list.
It's about shopping locally in a smart and thrifty way.
The Red Door Chicken Coop Flea Market is located at 1706 New Boston Road and offers over 15,000 square feet to browse, with over 70 vendors.
Owls Nest has two locations, one at 4720 Texas Blvd. and the other at the intersection of New Boston Road and Interstate 369 (the loop).
Other smaller and quaint stores can be found by searching online.