St. Andrews-Sewanee School Welcomes New Teachers | Local News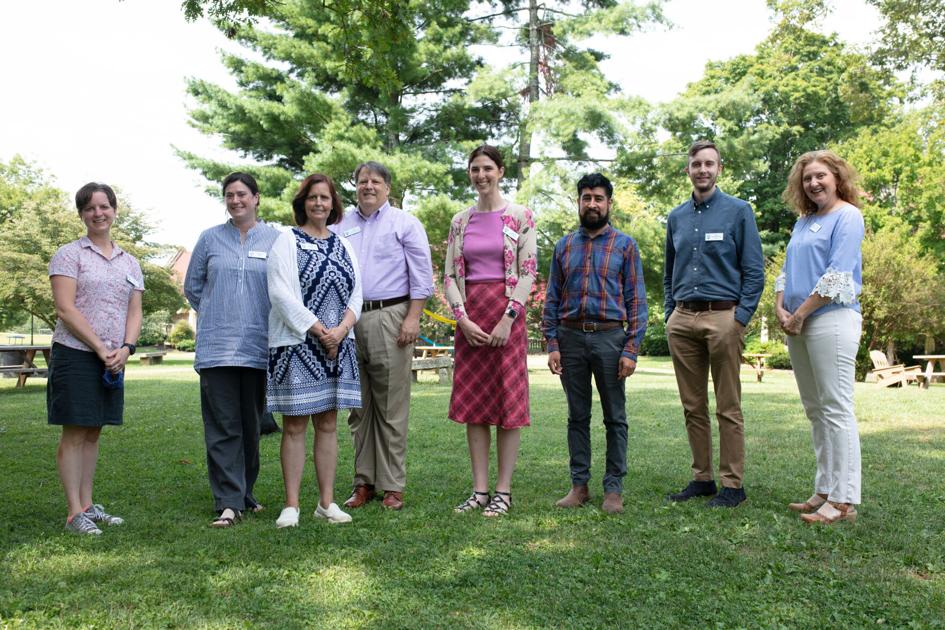 St. Andrew's-Sewanee School welcomed several new faculty and staff at the start of the 2021-2022 school year. St. Andrew's-Sewanee School is a private, coeducational, episcopal, boarding and day school serving 230 students in grades 6 to 12, many from Tullahoma and Coffee County.
Included in the new staff:
Katie Archambault, Librarian and Residential Faculty Member
Katie Archambault, a frequent speaker at professional conferences, holds a BA in History and an MA in Information Science from UT-Knoxville. Most recently, she was the Library Research Coordinator at Chattanooga Leadership Academy, a STEM charter school serving 350 girls from economically disadvantaged households. Katie managed all aspects of the CGLA library and, during the pandemic, transformed her own vehicle into a bookmobile to deliver reading material to students' homes. Katie has also co-taught the school's Senior Scientific Research Synthesis course and organized book clubs for students and faculty / staff, as well as coordinating the summer reading program. Prior to working at CGLA, Katie was Director of Research at Emma Willard School in Troy, NY, where she transformed an underutilized space into a learning ground with a creative space and an audio production studio. She has also coached volleyball. She began her career as an assistant librarian at the Girls Preparatory School in Chattanooga. In addition to her library and research duties, Katie has served as a student counselor, camp director and volleyball coach.
Elizabeth Bowie, Visual Arts Teacher and Residential Faculty Member
Elizabeth Bowie has over 17 years of teaching experience in the US, UK, China and Europe. She graduated from the University of the South where she majored in Photography and Spanish and holds a Post Graduate Diploma in Art History from Sotheby's Institute of Art and an MA in Visual Communication Design from Edinburgh College of Art. Most recently, Elizabeth was an IB visual arts teacher at Leysin American School in Switzerland where, in addition to her teaching duties, she led school trips to other European cities and Africa, has taught extracurricular art classes, was a school photographer and directory consultant, and was a member of the residential / pastoral faculty. In addition to teaching art, she has taught wellness and dance, managed a school gallery, provided learning support, led outdoor adventure trips, coached field hockey. and soccer, and was part of the residential faculty. She has exhibited her works in Texas, Colorado, the United Kingdom and Switzerland.
Anna Konradi, Fellow Father Flye, Cross Country Coach and Residential Faculty Member
Anna Konradi graduated in 2020 from Washington University in St. Louis where she studied English (Creative Writing) and Russian. She is currently pursuing her Masters of Fine Arts during the summers at Sewanee's School of Letters. Anna interned as a social media and public relations manager, with Claire McCaskill's senatorial campaign and for the American Chamber of Commerce in Riga, Latvia. In addition to teaching, Anna will be a cross country coach this fall. Anna is our fourth Father Flye Fellow and I have no doubt that she will bring the same energy, ability and enthusiasm that her predecessors brought to our campus. I am grateful that we have this continued opportunity to contribute to the world of independent residential schools by training and nurturing the next generation of faculty and that it has brought us the talents of current faculty members and former Father Flye John Wheeler and Tom Fellows. Simerville '16.
A native Spanish speaker, Rafael Lomeli holds a BA in Fine Arts / Studios from Universidad Autónoma de Baja California and a BA in Graphic Design from Universidad de Estudios Avanzados. He taught art and graphic design at Colegio Ibero in Tijuana, Colegio Familia in Tijuana and Colegio CADI before moving to the United States in 2016. This summer, Rafael attended the SAIS New Teachers Institute in Atlanta.
Bob MacLellan, Director of College Council and Residential Faculty Member
Bob MacLellan has over 20 years of experience supporting and advocating for students throughout the college admission process. Most recently, he was director of the college council for Brookstone School in Columbus, Georgia, and admissions representative for Marist College. Bob was Director of College Council at Wayland Academy, Director of Admissions at South Kent School and for eleven years Director of College Council at Hebron Academy, where he was also Dean of Studies for grades 11 and 12, residential coach and faculty member. He has practiced as Treasurer of the National Association for College Admission Counseling (NACAC), served as President and Faculty Member of the New England Association for College Admission Counseling's (NEACAC) Summer Institute for New Admission Professionals, and was president of the New Jersey Association for College Admission Council (NJACAC). Bob and his wife Kathie will be living on campus.
Dr. Tracy Terry, Professor of Chemistry and Residential Faculty Member
Dr Tracy Terry joins the SAS Scientific Department. Dr Terry received his PhD in Inorganic Chemistry from Stanford University and his BS in Chemistry from Sewanee. Most recently, she taught at the University of New Mexico after teaching at San Francisco State University. Dr Terry was also on the staff of the Applied Physics Laboratory at Johns Hopkins University. At UNM, she helped organize and / or volunteered for the annual Mole Day, Earth Day and Pi Day celebrations. She has presented numerous papers at professional conferences, including many on how to create learning opportunities in chemistry in the place and how to use games and manipulatives to encourage learning. His recent professional development has focused on developing student research experiences, student success and equity, and increasing belonging and learning mindsets. Dr. Terry's recent research, conducted with undergraduate students, has focused on herbal medicine and soil chemistry. She will teach chemistry and advanced chemistry.
Bret Windhauser holds an MA in Near Eastern Languages ​​and Civilizations from the University of Washington and a BA in International and World Studies and French and French Studies from the University of the South where he graduated Summa Cum Laude with distinction in both majors. He also holds a certificate in Refugees, Health and Humanitarian Action from the International Training School in Amman, Jordan. Bret has taught or helped teach college level inquiries about the Middle East, Ancient Near Eastern history, Hebrew Bible history, and Intermediate Arabic. He will present his research at the 2021 Middle Eastern Studies Association conference and is a contributing member of historical digital humanities projects on 19th century Iraq and 14th and 20th century Ethiopian religious literature.
Other summer transitions include the extension of Walter Reid '10 from a replacement position started last year to a full member of the Language Faculty as a Spanish teacher and residential faculty member. In addition to her role as Admissions Counselor, Jasmine Render '14 took on the role of Diversity, Equity and Inclusion (DCI) Coordinator, a job she had already started at the end of the year. last year. Tom Simerville '20, last year's Father Flye Fellow, joins the faculty as a professor of humanities, adventure education, and outdoor education.
Part-time appointments include:
Dewey Hammond joins the SAS team as a golf coach. During his career, Dewey has served as a consultant, executive, teacher and lawyer. He holds an MBA from the University of North Carolina-Chapel Hill, a JD from the University of Virginia, and a BBA from the University of Georgia.
Kathie maclellan joins SAS as a residential faculty member. She is a former teaching assistant, library assistant and director of a residential house.
Jan Stevens '95 will lead to college girls' football. Jan was on the SAS soccer team for 4 years and received a scholarship to play at Birmingham Southern College, where she was a rookie. She played adult soccer in Montgomery, Alabama for over 10 years and coached U4-U14 for 9 years. She was an assistant coach in high school before moving to Haiti where she continued to work with soccer players and organized a summer soccer camp for underprivileged children. Coach Stevens is currently working on his American Football Federation "D" coach license.
SAS continues to seek applications for school counselors and facilities team members. The school's generous benefits program includes substantial financial assistance for dependent children attending SAS. You can find more information at sasweb.org/employment.