SAVE NOL: No shipping delays to local manufacturers' markets | Community | Savannah News, Events, Restaurants, Music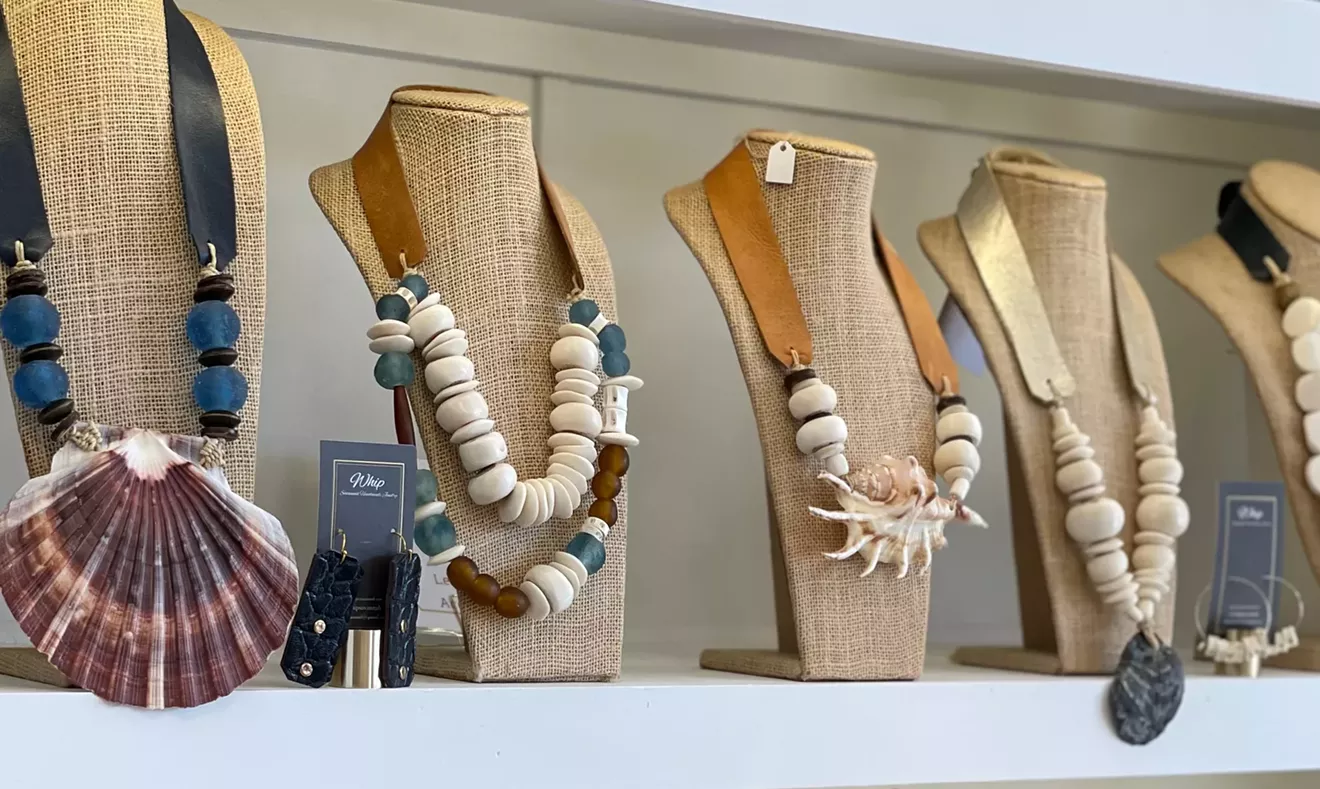 [ad_1]
In September, the media began reporting shipping delays, warning shoppers to start shopping for gifts early in anticipation of a disrupted holiday season. The disruption of the supply chain by the pandemic is still in effect, causing a shortage of needed products.
There is still a shortage of truck drivers for distribution, freight costs are rising, and a few COVID closures in China over the summer have combined with increased demand for products to make shortages.
Local artists want to fill this need for the holidays with handmade, readily available products.
This weekend (November 19-21), two markets feature over 100 vendors for a huge selection of Savannah shops, as well as food and music. Here's a look at what they have to offer:
Cohen's Pop-Up Retreat Market
There is no shortage of entertainment at this seventh annual local vendor edition. Cohen's is open on Fridays from 5 p.m. to 8 p.m. for their girls night out.
Exclusive cocktails are available at the bar and Josephine Johnson will perform her blend of soul, country and folk in the foyer.
Saturdays will bring a more barbecue vibe from 10 a.m. to 3 p.m., an outdoor pig picking featuring barbecue sandwiches, hot dogs, burgers and more barbecue-style dishes to bask in with Creature Comforts Brewing, Old Smokey Distillery and 3 Taverns Brewery. The performances of the Lowcountry Crooners in the morning and Charlie Fog in the afternoon will complete the experience.
A varied range of artisan products will be available on the market. Buyers can purchase a new houseplant from New Roots Co. and combine it with a handmade macrame hanger from fiber artist Spanish Moss Macrame. There are shiny bracelets from Lou Bangle, sustainable home solutions from Lite Foot Company, hand-forged metal jewelry from Gillian Trask, and quality dog ​​treats from Moose Chews. More than fifty companies will participate in the weekend events.
Cohen's Retreat, 5715 Skidaway Road.
Marsh & Co. Holiday Market
Shoppers can head to the islands for the first annual Marsh & Co. Holiday Market at St. Andrew's School in their lower school parking lot. On Saturday from 10 a.m. to 3 p.m., around fifty vendors will offer their products to visitors interested in art, fashion, jewelry or gifts and the first 50 guests will receive a free prize. The benefits of the event support the school.
About half of the list of suppliers already have their products for sale in the Marsh & Co. store. The gift shop is unique, born out of the need for a point of sale for body care products and for the Marsh home. & Co. of Allison Mol.
Mol explains: "I had the opportunity to open a point of sale, but I did not have enough merchandise to fill it. I decided to contact some of my supplier friends to see if they could contribute and it grew from there.
The location in itself is a gift market with over seventy local and regional businesses and original items that stock the store full of local produce.
For the holiday market, Latin Chicks and C. Alexander's food trucks will serve Latin-style fare and burgers with Jenni's Treats on the Street offering ice cream for dessert. Student and talented St. Andrew's guitarist Sarah Koegler will perform while shoppers can indulge in makeup or henna body art from Glitterboxx Studio.
St. Andrew School, 601 Penn Waller Rd.
Boutique Marsh & Co., 444, boul. Johnny Mercer.
[ad_2]