Natural Tunnel State Park Unveils Self-Guided Naturalist Program | Sunday Stories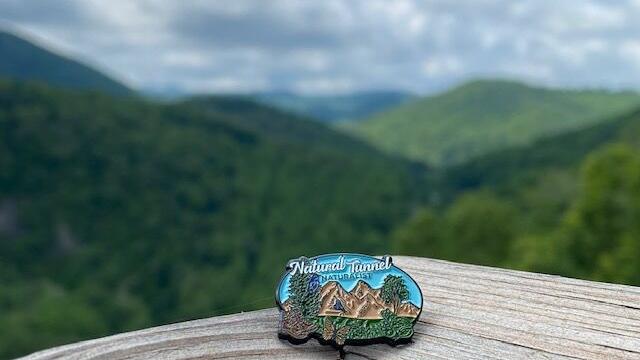 [ad_1]

Natural Tunnel State Park unveiled a new summer adventure for young and old alike.
The park offers a self-guided activity program called the Natural Tunnel Naturalist. Part of its Junior Ranger program, the Natural Tunnel Naturalist booklet includes 21 activities covering math, science, writing, art, history and more. Activity themes vary from geology and caves to tree identification and bird watching.
The booklet is intended for, but not limited to, ages 3 to 12. In order to become a natural tunnel naturalist, you must complete the number of activities assigned for your age and present your booklet to a ranger. Upon completion, you will receive a Certificate of Achievement along with your very own Natural Tunnel Naturalist pin.
"In designing this booklet, several activities were inspired by my own memories of children completing Junior Ranger programs," said Rachel Blevins, Chief Visitor Experience Ranger. "In fact, I received my very first Junior Ranger badge during a visit to Glacier National Park, a trip that eventually made me want to work in a park one day. This same photo of me with a park warden at Glacier hangs in my office here at Natural Tunnel.
Booklets can be picked up from the park office or the camp store. Each booklet costs $ 4.
The Natural Tunnel Naturalist Program is sponsored by the Cove Ridge Foundation. All proceeds from the program are donated to the Cove Ridge Foundation to help support the park's educational programming.
The program also elicited community participation; the booklets were printed by graphic design students at the Scott County Career and Technical Center and the naturalist pins were designed by LW Bristol.
Anyone interested in the new adventure of becoming a certified natural tunnel naturalist should stop by the park office or the camp store.
Natural Tunnel State Park is located approximately 13 miles north of Gate City in Scott County, Virginia. It is open daily from 8:00 a.m. until dusk. The park office is open Monday to Friday from 8 a.m. to 4:30 p.m.
The park offers a variety of other activities and events including camping, hiking, chairlift to the mouth of the tunnel, guided walks and hikes, Wilderness Road blockhouse tours, tunnel talks , nature programs and more.
For a full list of programs and events, visit the park's website. To learn more about the naturalist program, call Blevins at (276) 940-1643 or email him at [email protected]
Virginia State Parks is managed by the Virginia Department of Conservation and Recreation. For more details or to make reservations at any of the more than 1,800 campsites or 300 air-conditioned cabins, call the Virginia State Parks Reservation Center at (800) 933-PARK or visit www.virginiastateparks.gov.
[ad_2]