Music Stars Light Up Choma Na Ngoma Festival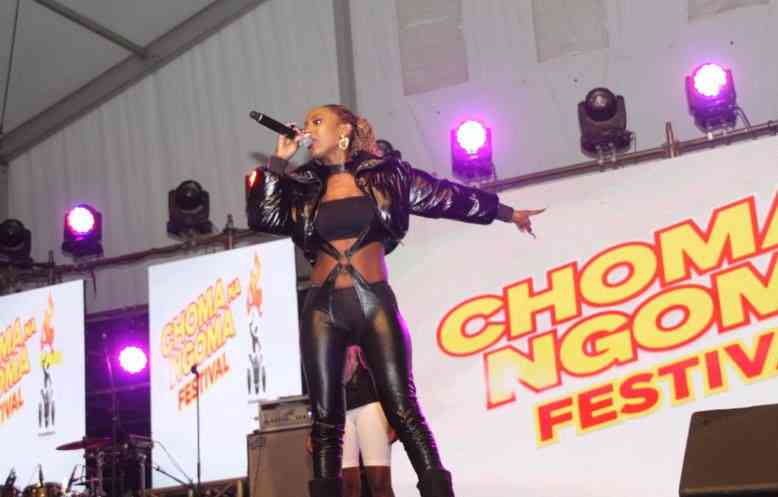 The Choma Na Ngoma festival was all the rage this weekend. It all started as an afternoon that turned into an incredible evening of heartwarming entertainment hosted by some of the best local musical talent.
With big names on the pre-Dday roster including Nyashinski, Khaligraph Jones, Sanaipei Tande, H_Art the Band, Nadia Mukami, Mejja, Exray, Ssaru and Mbuzi Gang; there was the promise of memorable performances from some of our favorite artists.
It was not just about the musicians, but also the thrill of top radio hosts and presenters from Radio Maisha, the Standard Group PLC brand behind the bargain.
The event took place on November 5 at the Carnivore grounds and kicked off at noon with vendors and partners showcasing their offerings.
Performances began as evening approached at around 8:30 p.m.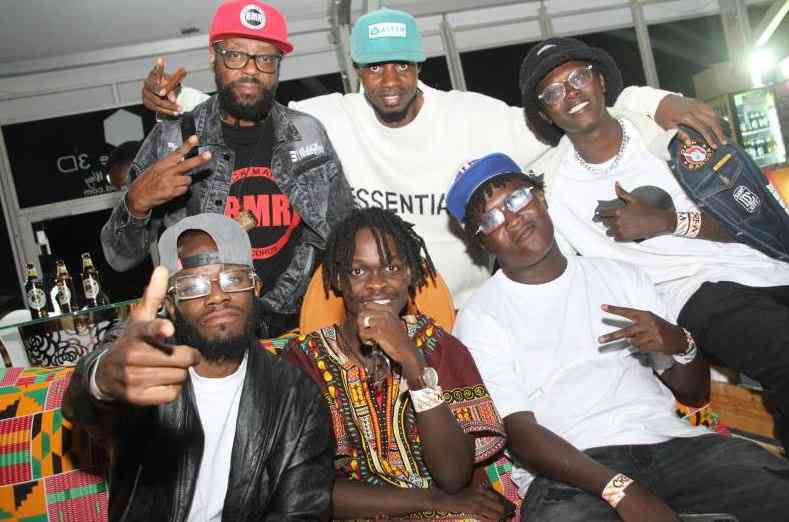 Signed to Black Market Records, Mbuzi Gang opened the floor, performing hit songs such as shamra shamra.
Then popular rap artist Exray took the stage, later inviting Odi wa Muranga to his set. SSaru performed after that, followed by Sanaipei Tande, who serenaded the crowd with some of his chart-topping tracks, throwbacks to his recent work.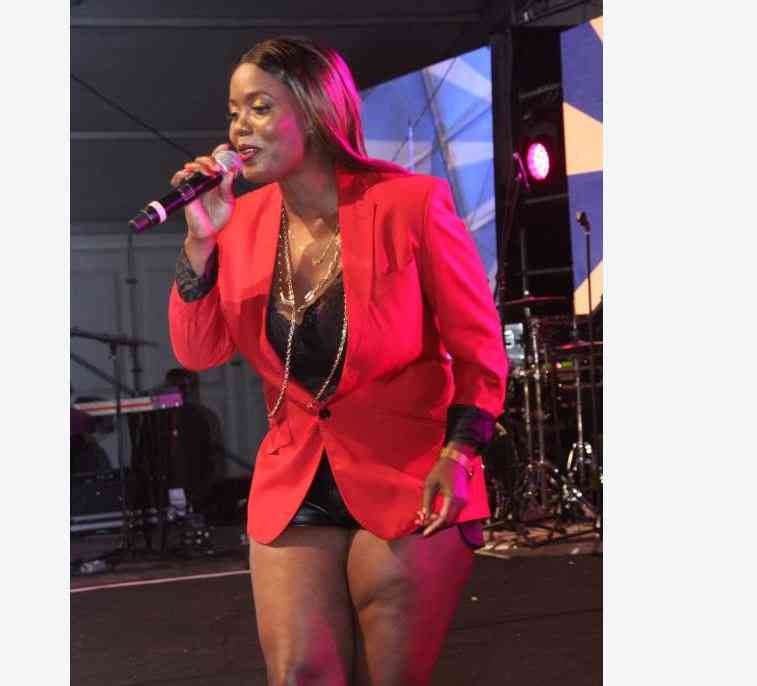 As promised, there was a surprise appearance, and it was MP Lang'ata and media personality Jalang'o. His presence was a spectacle in itself, and he drove attendees crazy with his antics.
"There are people who say that since I became an MP, I forgot how to host. Let me show you I still have it," Jalang'o said, before continuing to buzz with the crowd.
Around this time, Carnivore Grounds was getting more and more crowded. There was tight security throughout, especially at the entrances.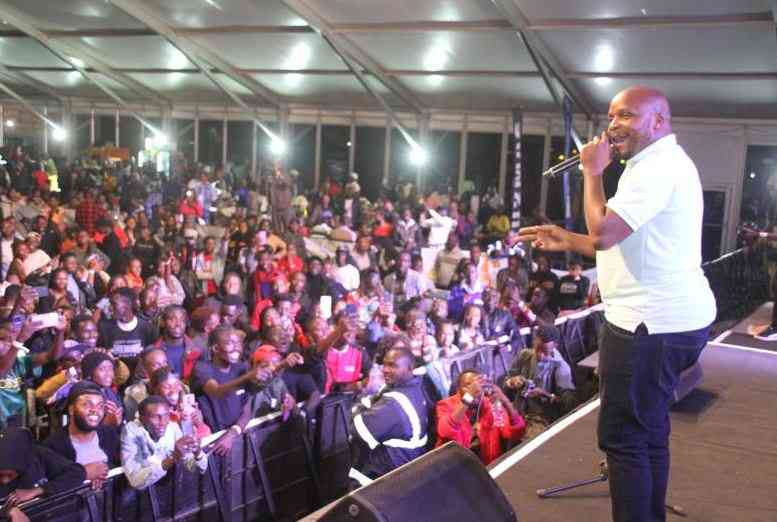 He introduced the next performer, singer Nadia Mukami, praising her as "the most beautiful Kenyan artist".
It was a show that the two may be on good terms now since they went through a rough patch earlier this year after the former comedian and lawmaker revealed to the public that the singer was pregnant.
Nadia wowed fans with performances of some of her greatest hits including Kai Wangu, Pete Yangu, Radio Love among many others. At some point, Sanaipei Tande joined Nadia on stage.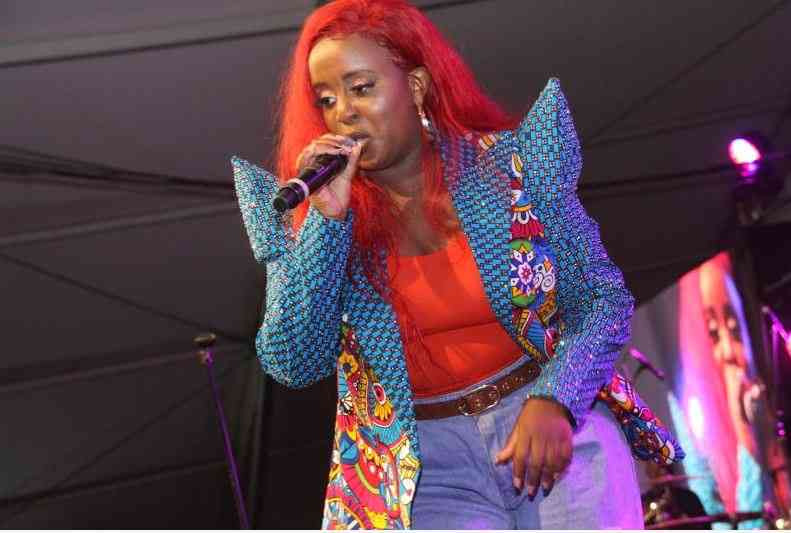 Rapper Mejja came next, with an electrifying act all his own. He wore his signature goblet for the show and instantly brought the crowd to life. He too gave a cocktail of throwbacks and recent tracks.
Another notable act was that of Khaligraph Jones, who kicked off his performance by saying that "Kenyan music should go international" and that he would "give a world-class performance".
H Art the Band graced the stage and they invited Cedo on stage for a surprise performance. He gave fans a taste of the music from his recently released "ceduction" album, showcasing his undeniable prowess.
"We've always loved giving our fans the best of showbiz treats and it won't be exceptional. After the release of our new album, everyone should expect a fiery show," H_Art the Band promised ahead of their performance.
Nyashinski's was one of the final performances and the title of the evening. He kept attendees captivated by performing some of his greatest songs.
The major music festival brought together Orlando Lyomu, CEO of Standard Group, along with other senior members of the media organization.
"Choma Na Ngoma has become one of the biggest concerts on the Kenyan events calendar. We have given Kenyans a great musical experience befitting the contemporary African sound you hear on Radio Maisha," said Tom Japanni, Managing Director of Standard Group PLC, Radio Products.
He added, "Besides live music, appetizing nyama choma and assorted drinks, we provide the highest form of security around the festival. The concert cements Radio Maisha as the nation's favorite station. This was confirmed by listeners who voted the station as a People's Choice station at the KUZA Awards four years in a row.
The concert lasted over 12 hours with non-stop stage performances, taking the audience on a musical journey.
"This concert is an opportunity for us to celebrate and interact with Kenyans as we close out the year on a high. This year we are only fielding Kenyan artists in line with our corporate support for the 'local creative industry,' said Japanni.
"We have a play village, face painting, body art, a pool and a PlayStation, and much more throughout the day. This year we are proudly sponsored by Samsung, Uber, Festive, Safaricom and Johnny Walker," said Nancy Kihenia, Events Manager for Standard Group PLC.