Café prepares for 2022 opening in Paseo South Gulch in Pie Town | Development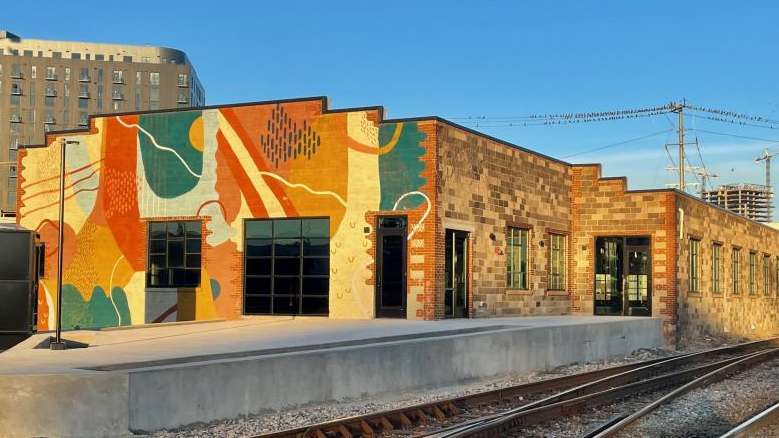 Australia-influenced all-day cafe Two Hands will open in Q2 2022 in Pie Town, which will be the New York-based concept's first location in the southeast.
Specifically, the cafe will operate in the antiques building (pictured) of SomeraRoad's Paseo South Gulch mixed-use development in 620 Eighth Avenue S.
Terms of the lease were not disclosed in a press release.
Henry Roberts, originally from Sydney, founded Two Hands. The cafe offers Australian dishes, specialty coffees and craft cocktails. Reinforcing the all-day concept, Two Hands Espresso Bar will serve as a cocktail bar at night. Two Hands will offer exterior entrance and signage on Eighth, and will join GoodVets at Antiques Mall.
Two Hands has offices in the Tribeca, Williamsburg, NoHo and Nolita neighborhoods of New York City, as well as a location in Austin.
"Two Hands will become a destination of choice for those who live, work or come to Paseo South Gulch," Jonathon Reeser, director of SomeraRoad, said in the statement. "At Paseo, we will offer original, authentic experiences that cannot be reproduced elsewhere. With Two Hands' focus on service and connectivity, it will act as a multi-purpose community gathering center within the antiques building. We are delighted to welcome Two Hands to Nashville and to our project.
Paseo South Gulch will eventually offer two mixed-use towers that will join the Antiques Shopping Center and Bill Voorhees Co. buildings (offices), all structures to be connected by walkways and terraces. The towers will provide a collective of 620 residential units, 18,000 square feet of office space and 14,000 square feet of retail.
The Paseo South Gulch offices are leased by Charlie Gibson of Cushman & Wakefield, Elam Freeman from Ojas Partners being the leader in retail leasing.